Barringer Was an Icon of Early American Championship Auto Racing

Indianapolis 500 Years: 1934-1946



"Harry Miller is quite simply the greatest creative figure in the history of American auto racing. He created the great school of American thoroughbred engine design, which was faithfully followed by those who sought to outdo him. Miller was the first U. S. designer who viewed the racing car as an art object. Miller had a passion for metalwork and machinery that soared above and beyond all other designers."

From the Miller Dynasty, by Mark Dees. The Hippodrome Publishing Co. 1994.



Barringer (in car) and Harry Miller
at Indianapolis in 1935.

George first met Harry Miller in 1928 when he drove some events in California. That meeting was the start of a lifelong friendship that was to change George Barringer's career and his life.
George's wife, Velma often said that her husband only respected two men in his life: his father and Harry Miller, in that order.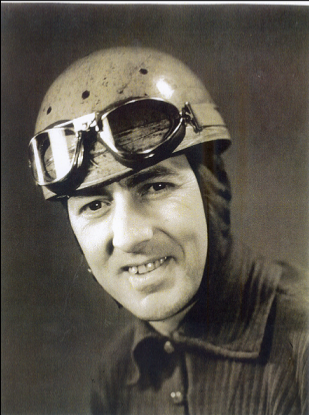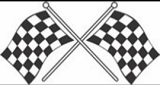 In 1937 Preston Tucker brokered a deal for Harry Miller to build four race cars for Gulf Oil Co.. The cars were to use 80 octane Gulf gas and Gulf standard lubricating oil, the same products consumers could purchase at their local Gulf dealers.
Miller with the assistance of Tucker designed the cars at the Gulf Research Laboratory in Pennsylvania. Two of the Gulf designers assisting Miller were John Ley andf Chick Creazzi. Miller had 100 per cent control of the program with no budget restrictions.
The custom cars were designed to use standard wheels and instrumentation.
Construction was started in early 1938, but only two of the cars were taken to Indianapolis. Both cars lacked developmental time and did not qualify. The drivers of the two cars were George Barringer and George Bailey.
Below are sketches and diagrams of the cars.

For additional photos click on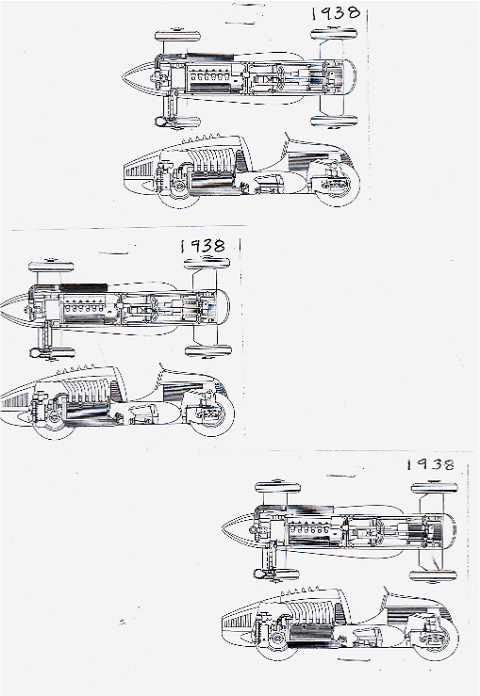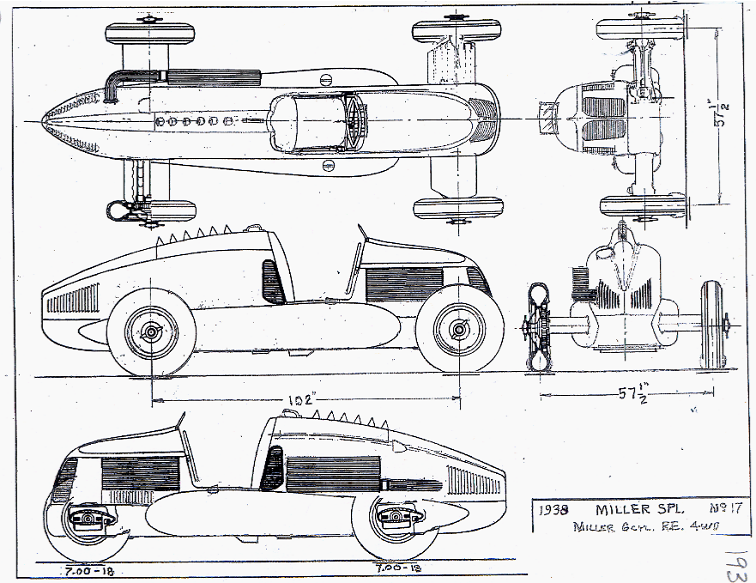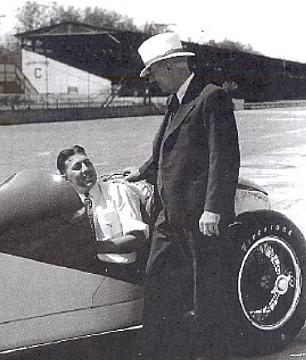 Miller was born on December 9, 1876 in Menomonie, Wisconsin. He possessed mechanical aptitude, and much to the dismay of his father, dropped out of high school at age fifteen to work in a machine shop.

At age seventeen, he left to seek his fortune, ending up in Salt Lake City. He returned to Menomonie a year later, but in 1895 left again, this time for Los Angeles, where he worked in a bicycle shop. He married, and since money was tight for the couple, returned to Menomonie and his old job in the machine shop.

Miller built a motorcycle - a bicycle on which he'd mounted a one-cylinder engine - which is thought by some to have been the first in the United States.

In the mid-1890s, Miller built the first gasoline outboard engine in the country - a four-cylinder engine which he clamped on a rowboat and showed his friends how to enjoy on days off.

He was active in the design of engines for inboard racing boats, and airplanes, but he was to make his reputation in the design of racing cars.

In 1916, Miller's first racing engine came to the attention of Barney Oldfield, a top race driver of the day. The two then collaborated, resulting in the "Golden Submarine," a streamlined racer that brought Miller his first recognition as a car builder.

In 1920, Miller built a 183 cubic inch, straight eight engine which powered a car driven by Jimmy Murphy to win the Indianapolis 500 in 1922. This created a demand for Miller cars through the 1920s. Miller cars won 73 of the 92 major U.S. races from 1922 through 1929. So strong were the engines that 27 of 33 starting positions in the 1929 Indy 500 were Miller-powered.

His racing engines would go on to be called Offenhauseers, or "Offy". Those engines dominated American oval-track racing for decades. Although the
Offy engines powered some track cars in the 1930s, it only came into its own after World War II.