Barringer Was an Icon of Early American Championship Auto Racing

Indianapolis 500 Years: 1934-1946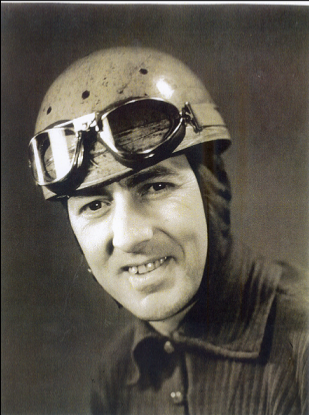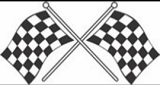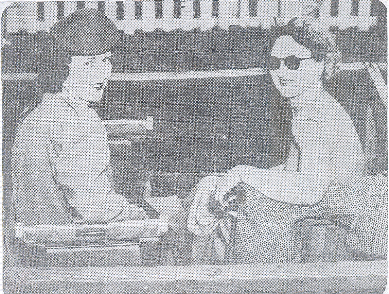 When the Gulf Oil "6" cars were designed at the Gulf Oil lab, Barringer was working for Harry Miller. He was the only driver working on the project for Miller. Eventually, George Bailey came on board as a driver, but the date is unknown.
Barringer was very talented and could do many different jobs on constructing race cars. He took his wife Velma, and young son Bill with him to Pennsylvania. Velma became life long friends with some of the wives of the Gulf Oil Team. George always gave his wife credit for Gulf Oil selling the race car to him in 1945. When his son asked George, why he had bought the race car, George's answer was, "Ask your mother."

In addition to working for Miller in 1938, records show that Barringer raced at least twice; Parsons, Kansas and Houston, Texas.




Mrs George (Velma) Barringer (left) and Mrs. Duray of Los Angeles. Photo taken during prerace ceremonies at Indianapolis

Gulf Miller "6" Specifications

Rear engine
Disc brakes
4-wheel independent suspension
Side-mounted fuel tanks
4-wheel driver
Engine: 3-liter, Six-cylinder
Supercharged, using two carburetors
(operating at 18 lbs per square inch pressure)
Aluminum finned cyclinder block casting, which included the crankcase, and integral head
Engine was cast in one piece
Housings for the twin overhead camshafts and dry sump were magnesium.

For chassis diagrams of Gulf-Miller car, click on: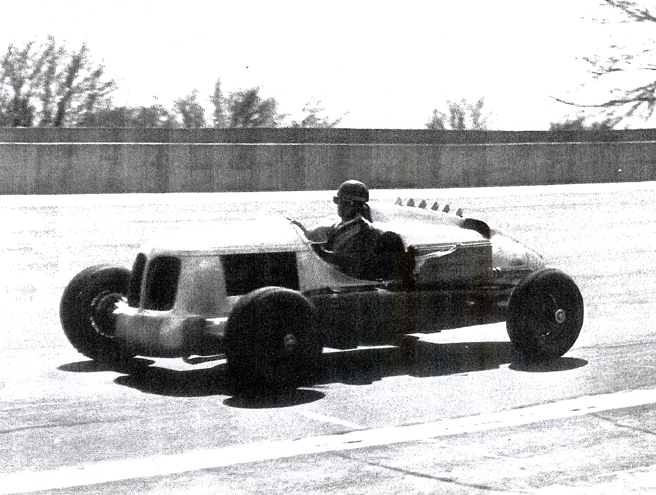 Barringer on the Indy track in 1938 in the Gulf-Miller 6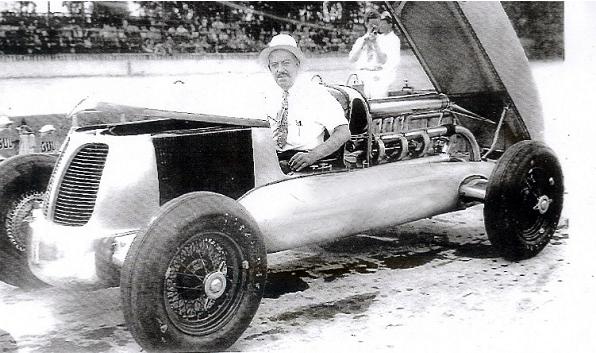 Miller in the car at Indy in 1938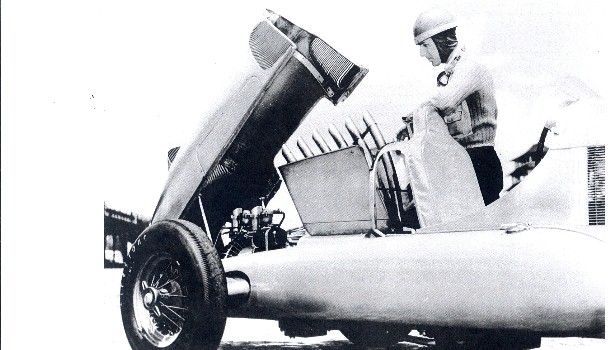 Barringer with the hood open on the Gulf-Miller car at Indy in 1938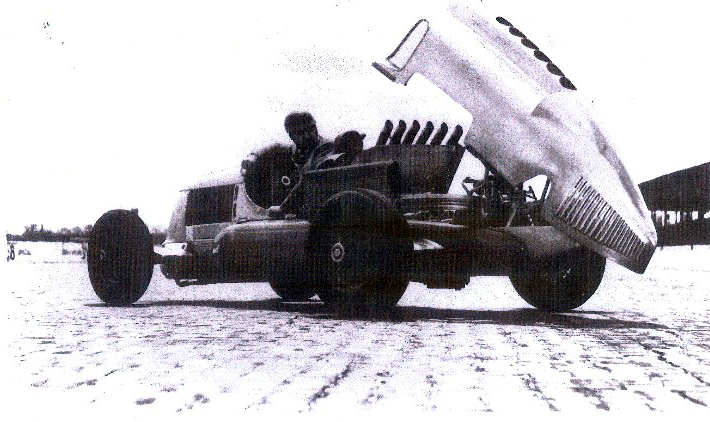 Rear view of Barringer and the Gulf-Miller car in 1938 at Indy