Barringer Was an Icon of Early American Championship Auto Racing

Indianapolis 500 Years: 1934-1946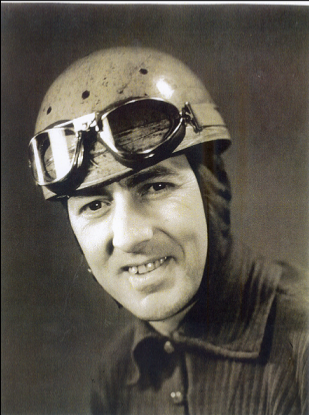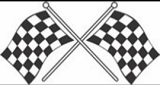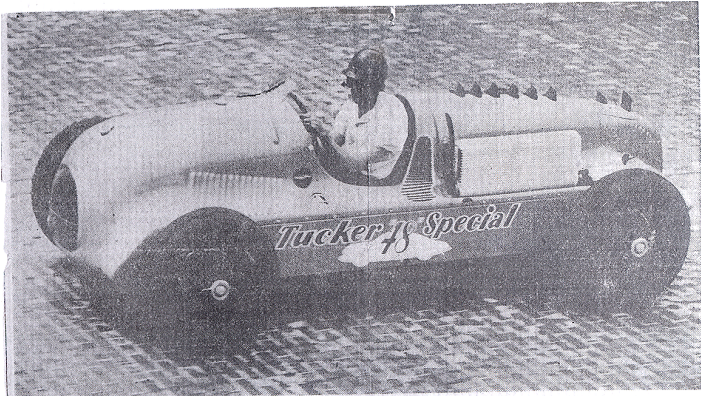 The Tucker 48 Special is shown here taking a fast practice lap on the bricks at Indy. Preston Tucker has been in the spotlight of the automotive world recently through his acquistion of a huge B-29 plant in Chicago to manufacture his Tucker Torpedo, streamlined rear-engine job.

George Barringer's wife Velma became owner of the race car after her husband's death in 1946. Velma selected Roscoe Dunning as her mechanic and Al Miller as the driver. Both were life long friends of George Barringer. George had planned major improvements to his car during the winter of 1946, in preparation for the 1947 Indy 500, but due to his death, changes to the car were not made. The 1947 Indy car was the same as the 1946 one.

Al Miller qualified the car at just under 125 miles per hour, a good time for that year. Magneto problems on lap 33 took the car out of the race.
Because of the rules at Indy, ladies in 1947 were not permitted in the garage area or the pits. Velma Barringer had to communicate with her driver and crew through the chain link fence during the month of May. After the 1947 race, Velma decided to sell the race car to Preston Tucker who sponosred it in 1946 and 1947. Tucker had been a friend of Barringer since 1926, when he built his first race car and started out on his racing career. The Harry Miller rear-engine car is now the centerpiece of the Harry Miller designed race cars at the Indy 500 museum.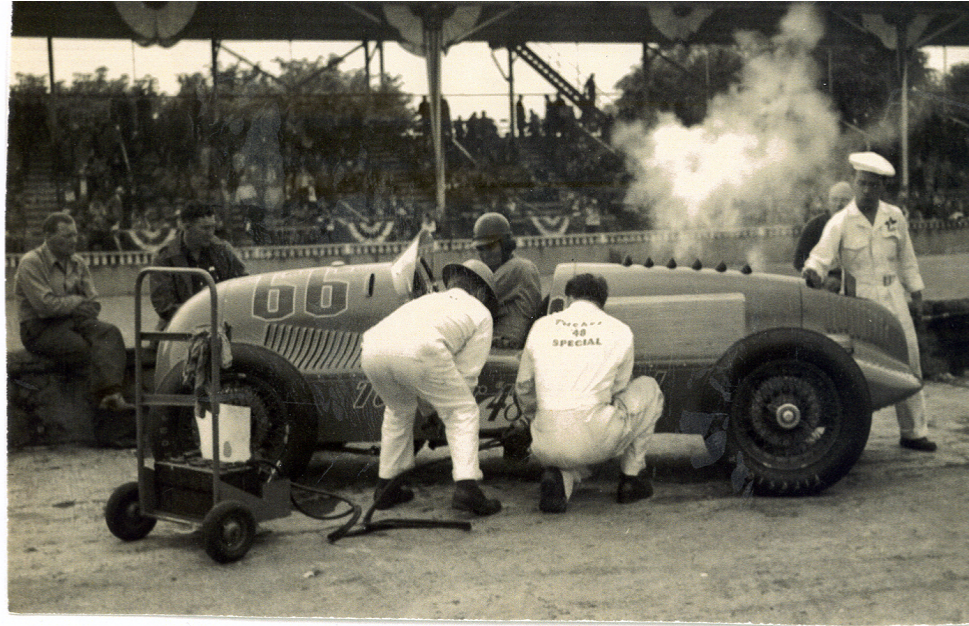 Al Miller taking practice laps in the car at Indy in 1947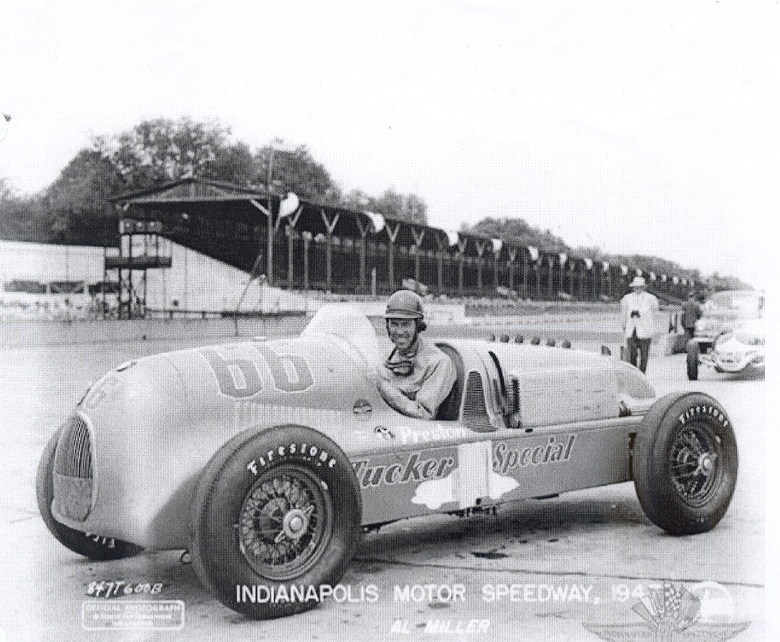 Al Miller in the Tucker Torpedo Special prior to the 1947 Indy 500.