Barringer Was an Icon of Early American Championship Auto Racing

Indianapolis 500 Years: 1934-1946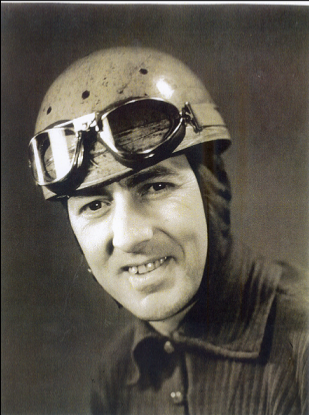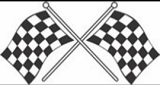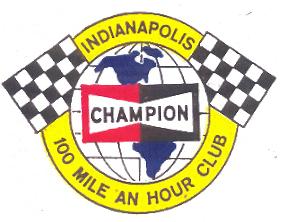 George Barringer was admitted to one of the world's most prestigious of racing clubs, "The 100-Miles Per Hour Club." The club's rules were so strict that from 1911 through 1936, when Barringer was admitted, only 23 drivers were eligible.
George Barringer, Ted Horn, Zeke Meyer, and Ray Pixley all completed the 1936, 500-mile race without relief, at an average speed of over 100-miles per hour.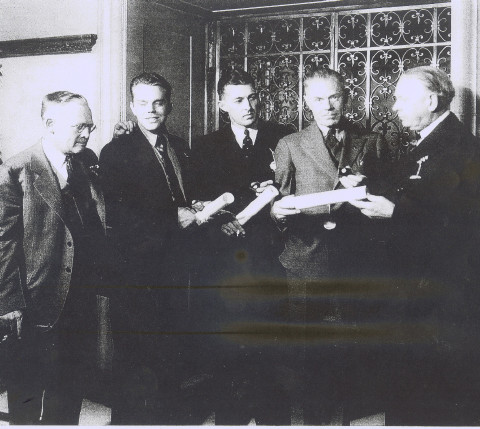 Right photo: Induction into the Indianapolis "Champion 100 Miles Per Hour Club."
The club was often called "The World's Most Exclusive Club."
Barringer was inducted after his speed in the 1936 race.
L-R: Unidentified Indy executive, Ted Horn, George Barringer, Zeke Meyer, and other Indy official.
Barringer family collection

.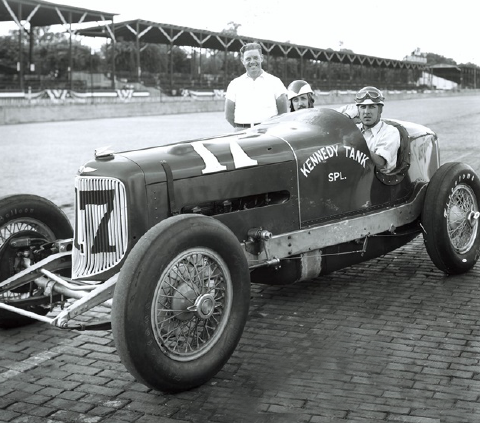 Barringer drove the No. 17 Kennedy Tank Lines
Shafer 8
(Rigling/Offy)
in 1936.

He qualified 14th, finished 8th, and took home $1,650.

Barringer's 8th-place finish was the last time a Shafer 8 placed in the 500. Riding mechanic is Dick Wilkes.

In addition to his 8th place at Indy in 1936, Barringer ran the following events:
June 21: Milwaukee Mile, Milwaukee, Wisconsin; Finished 3rd.
July 4: Roby Speedway, Hammond, Ind./Chicago, Ill.; Finished 2nd.
Aug. 23: Illinois State Fairgrounds, Springfield, Ill.; Finished 4th.
Aug. 30: Roby Speedway; Finished 2nd.
Sept. 20; Roby Speedway; Unknown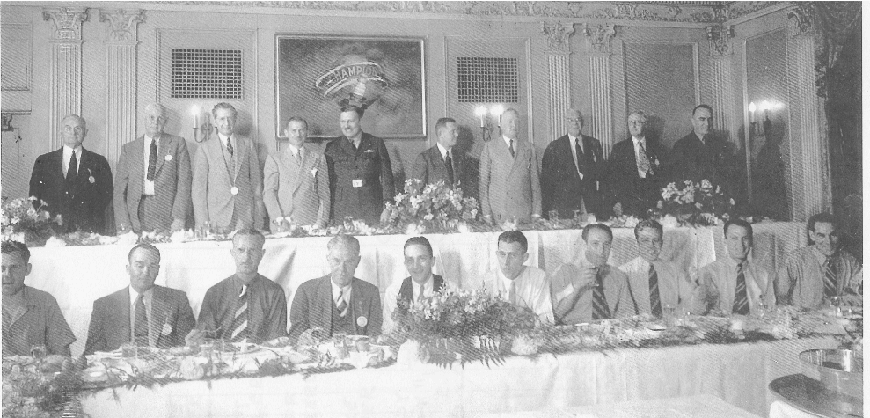 1936 Indianapolis 500 Miles Per Hour Club Banquet